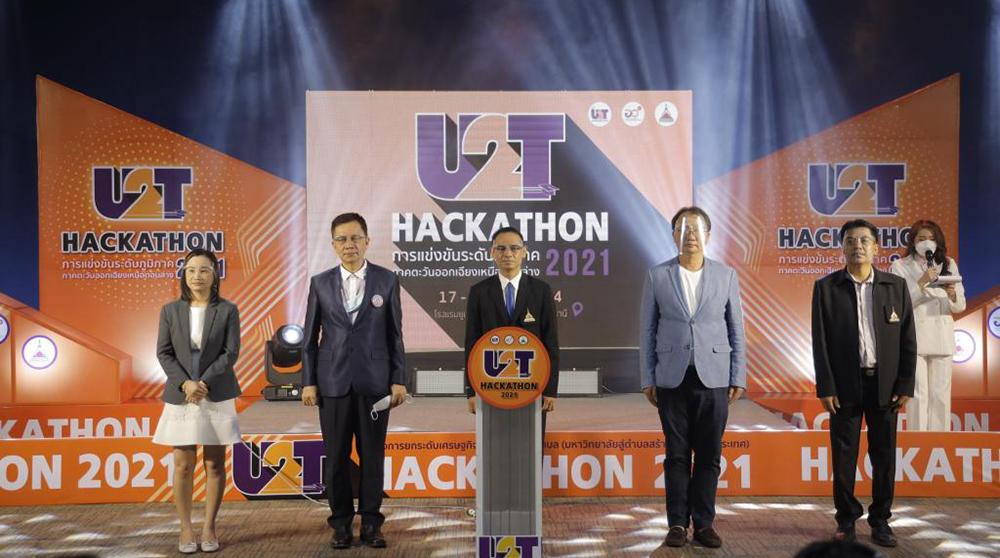 ---
Patcharin Jongjai 2021/07/18 , ( 433 views)
---
The UBU Science Park organized the U2T Hackathon 2021 Competition at the regional level in the lower Northeast network at the U-Place Hotel which was held from 17-18 July 2021. Associate Professor Dr. Chawalit Thinvongpituk, Vice President for Research, Innovations, and Academic Services, presided over the opening ceremony and Assistant Professor Kamonporn Nakonchaikul, assistant to the director of UBU Science, reported on the activity. Five teams out of 140 were selected to serve as representatives and join national level competition. The competition was held both onsite and online.
Associate Professor Dr. Chawalit Thinvongpituk noted that the U2T Hackathon 2021 competition would enhance competitors' skills and they could apply these to their work and support the integration of innovation for driving the core economy.
Hosting this event is a source of pride on the occasion of UBU's 31st anniversary.
English version by: Kanjana Manomai
Original (Thai) version by: Plern Wichaiwong
English revised by: James K. Powell II
Photos by: Plern Wichaiwong
More :
link 1