UBU - A Leading University in ASEAN Improving the Quality of Life for Society
---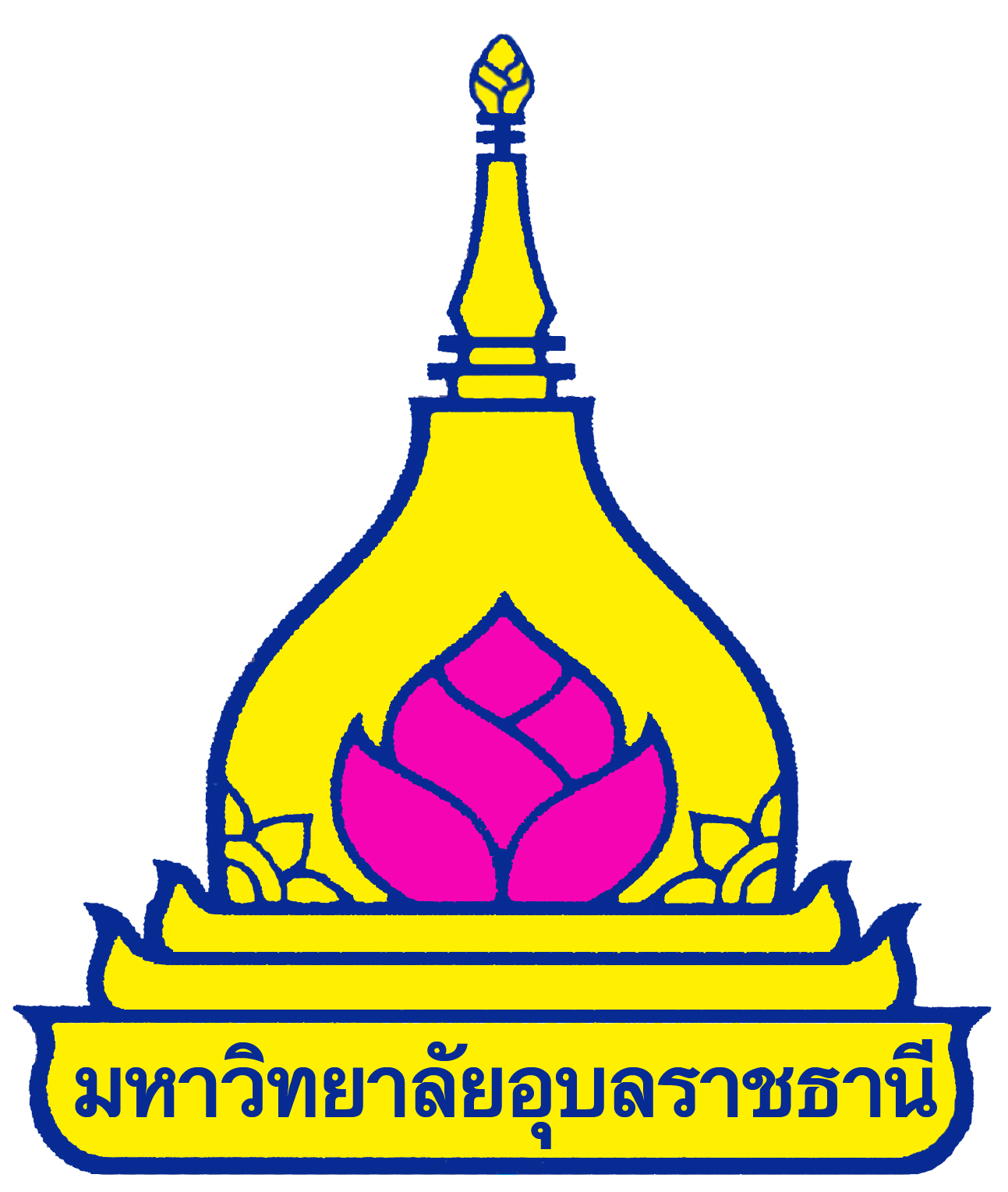 Background
Ubon Ratchathani University (UBU) was founded in 1987 as a regional campus of Khon Kaen University and established as a university by Royal Charter in 1990. It aims to provide educational opportunities for students from all provinces and specifically those from provinces in North-East Thailand, Amnat Charoen, Mukdahan, Nakhon Phanom, Sakon Nakhon, Si Sa Ket, Ubon Ratchathani, and Yasothon. The university supports and encourages research that benefits the local, national, and international communities, and promotes activities that preserve the cultural identity of the area.
UBU is located on the Warin-Detudom Road, approximately 15 kilometres south of Ubon. It is easily accessible by public transport from the airport and the numerous bus terminals in Ubon, and the train station in Warin. The campus is spacious and is situated in a rural setting, occupying approximately 5,300 rai (848 hectares).
The university's logo is in the form of a Lan Chang period chedi, a religious structure common in Esarn (North-East Thailand). The chedi contains a lotus blossom resting on a three-tiered pedestal representing the main rivers of the province, the Mekhong, Chii, and Moon. The two bottom petals of the blossom represent the qualities of morality and intellectuality that the university strives to develop in its students. The three top petals represent the "Triple Gem" of Buddhism, a recognised pathway to happiness. The pink of the lotus is the official colour of the province, and the blue outline of the logo represents the strength and stability of the university. The yellow background is UBU's official colour.
The symbolic tree of the University is the Kan-Krao, a fragrant yellow flowering tree that grows prolifically on campus. Kan-Krao can grow even in infertile soil. Its timber is very hard and can withstand termites, so it is excellent in the construction of houses and furniture. The tree represents the strength and unity of the university working towards the future.
Vision
UBU - A Leading University in ASEAN Improving the Quality of Life for Society
Mission
To produce highly skilled graduates in each profession to meet industry needs including entrepreneurial skills
To create knowledge and innovation which can be applied to improve the quality of life in society at both the local and national levels
To transfer knowledge and technology through academic services to meet the needs of recipients, society, and industry
To promote the culture and wisdom of southern Isan innovatively to drive the economy