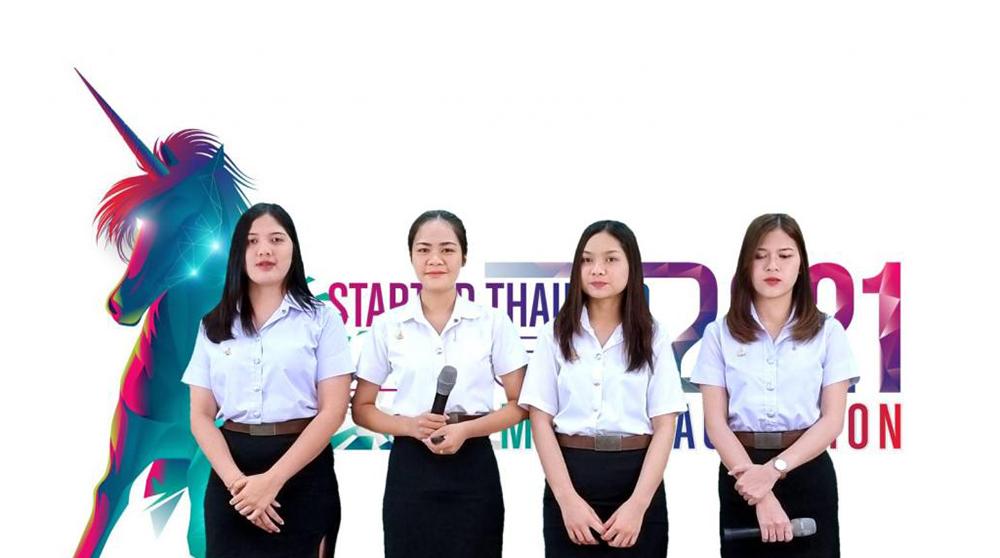 ---
Patcharin Jongjai 2021/07/18 , ( 410 views)
---
The UBU Science Park congratulated UBU students awarded Prototypes from the "Startup Thailand League 2021" competition who will now participate at the national level. Nine teams from UBU received awards out of 400 teams and were awarded the 225,000 baht prize. The nine teams are as follows:
1. Mulah: An application for purchasing vegetables, fruit, and meat is relevant to food centers, like fresh food markets.
2. Buzy: The product is called the "Buzy Application" and provides name lists of technicians and cleaners.
3. Moussy: This team created a shampoo for pets.
4. Move: This application works to arrange movers.
5. Qder: This food ordering system provides a menu for ordering food that helps to reduce the cost of hiring waitstaff in a restaurant.
6. The Ares: This team created cardboard coffins as an alternative for consumers.
7. Karfin: A platform called "Karfin" is an online system for buying and selling second-hand cars.
8. Fragile but Strong: Their product is a multi-purpose razor blade.
9. Urgent: The product is an application for purchasing services.
The selected products from the competition would be demonstrated at Startup Demo Day on 3 September 2021.
English version by: Kanjana Manomai
Original (Thai) version by: Plern Wichaiwong
English revised by: James K. Powell II
Photos by: Plern Wichaiwong
More :
link 1