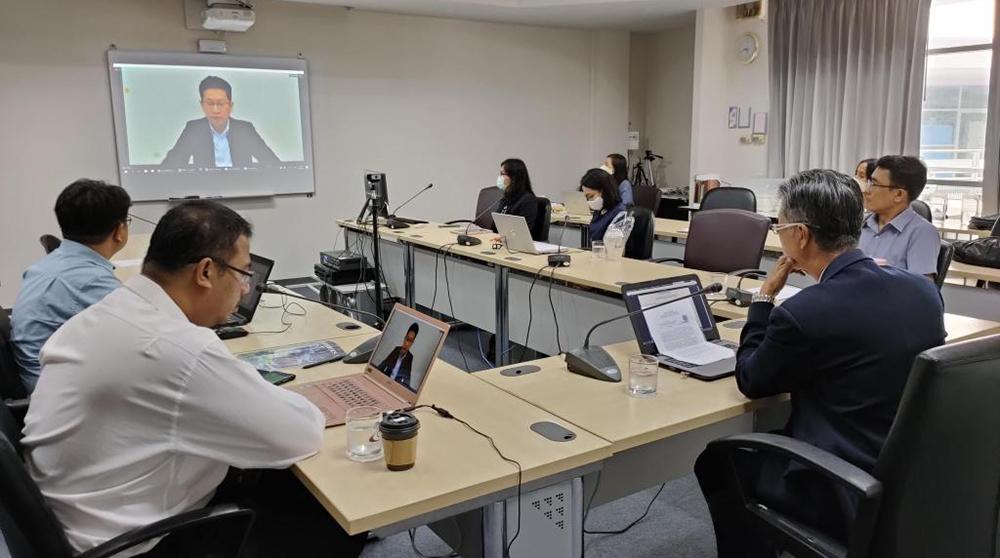 ---
Patcharin Jongjai 2020/06/19 , ( 404 views)
---
The Faculty of Agriculture at UBU together with the Food Science and Technology Association of Thailand (FOSTAT), Thammasat University and Mahasarakham University co-organized the Food Innovation Asia Conference 2020 (FIAC2020) titled "Innovation for Future Food and Nutrition Security during 18-19 June 2020 through a Zoom Webinar platform due to the Covid-19 situation. Dr. Narintorn Boonbrahm, Dean of the Faculty of Agriculture led lectures and undergraduate students to participate in the opening ceremony and attend the special lecture delivered by Professor Dr. Tuanthong Jutagate on the topic of Biodiversity for Food Security: The Mekong Fish Perspective.
Assistant Professor Weerawate Utto, Head of Agro-Industry Program, the Faculty of Agriculture reported that a large number of academics, researchers as well as industry representatives from Asia and around the world participated in the conference while multiple research and innovations were presented. This conference created a space to exchange knowledge and build a network for further development. Additionally, the conference helped create a good image and reputation for UBU and support the university's vision ofbecoming a "Leading University in ASEAN Focusing on Transforming Life Quality and Innovations."
UBU expresses deepest thanks to the Faculty of Agriculture for organizing this conference and to all participants for their great participation and attendance. UBU is looking forward to welcoming participants at future events.
Translated/revised by: Jarinda Boonjan
Original (Thai) version by: Plern Wichaiwong
English revised by: Thaviny Shaipitisiri
Photos by: Plern Wichaiwong
More :
link 1