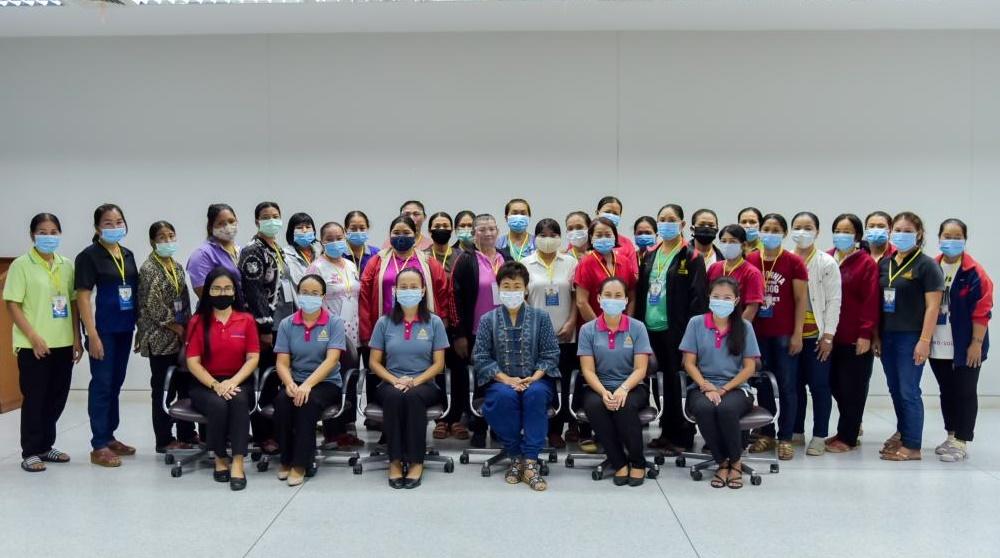 ---
Patcharin Jongjai 2020/06/28 , ( 309 views)
---
On 28 June 2020,UBU organized a training to enhance working skills for 30 cleaning staff. Mrs. Nalinee Tanasanti, Director of General Affairs Division, the Office of the President presided over the event which was held in the Piboonmangsahan Meeting Room, at the Office of the President Building, UBU.
The event aimed to provide awareness to UBU cleaning staff about how to protect themselves from the Coronavirus and how to use cleaning equipment effectively and safety to prevent the virus. The workshop was entitled "Maintaining safety in workplaces, preventing infections and taking care of the environment and eliminating infections" and was delivered by Ms. Orathai Boonchoowong, Ms. Yommana Chananin, Ms.Nattanan Khampiriyapong and Ms. Uraiwan Sasang, lecturers from the Faculty of Nursing at UBU. Additionally, the training was organized to ensure that all areas within UBU buildings are monitored and controlled according to public health practices in accordance with the Regulations under Section 9 of the Emergency Decree Public Administration in Emergency Situations B.E. 2548 (2005) (No.1). Moreover, the training helps increase the confidence of the UBU community and general public on the Covid-19 preventative measures on campus.
UBU thanks to all cleaning staff for working hard to help the UBU community be safe from the virus.
UBU hopes that everyone remains healthy and safe.
Translated/revised by: Jarinda Boonjan
Original (Thai) version by: Therdphoom Thongin
English revised by: James K. Powell II
Photos by: Therdphoom Thongin
More :
link 1