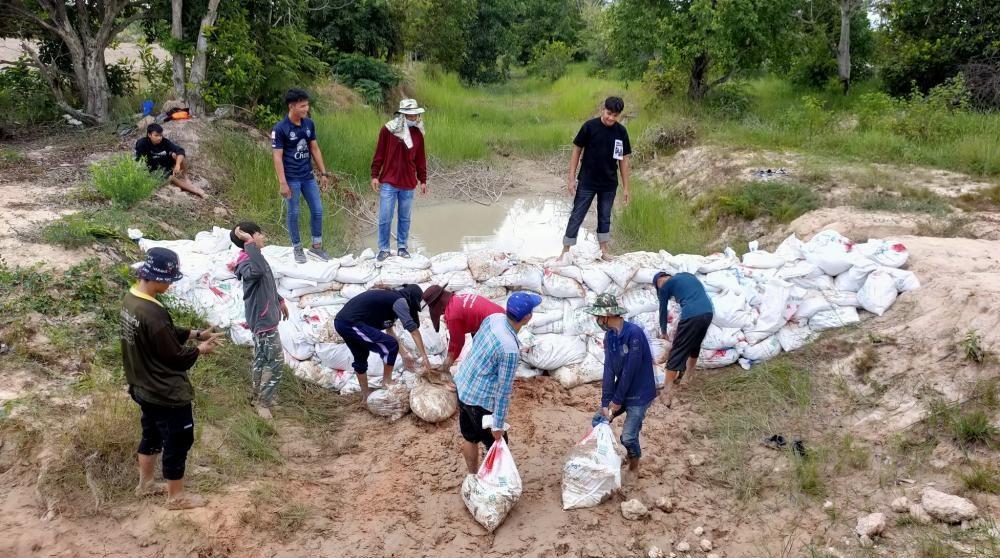 ---
Patcharin Jongjai 2020/06/28 , ( 340 views)
---
On 28 June 2020, the Faculty of Agriculture ran a creative hazing ritual for its 2020 freshmen at the faculty's experimental fields. Mr. Narintorn Boonbrahm, Dean of Faculty of Agriculture presided over the event.
The Faculty of Agriculture organized the event as part of a project to focus on rice seed production in large commercial rice paddy fields. The project aims to help farmers reduce their production costs and increase productivity. Assistant Professor Supawadee Kaewrahun, Project advisor, said that the rice seed production project was conducted in collaboration with the Large Paddy Fields and Sustainable Rice Group in the Pho Yai Subdistrict, Siam Kubota Corporation Co., Ltd. and the German Cooperation Organization (GIZ).
Activities consisted of using a rice seed planting machine, a special lecture on how to plant rice seed by Mr. Montree Promluck and a demonstration of the machine by Mr. Kriangkrai Chanpeng and a weir building.
This year the rice seeds were planted in approximately 5.6 hectares. After harvesting, the seeds will be sent to the Seed Center for quality measurement prior to sale. Income from the sales will be used to support students' activities.
During the activity, the students could practice how to plant rice seeds using a tractor installed with the seed planting machine or how to use a walking tractor, according to their interests. This activity is one of the creative hazing rituals in agriculture. It helps strengthen the entire student body's relationship and network, promotes teamwork, and creates a more cohesive student community.
In the coming harvest season (November), the faculty will organize a follow-up activity to harvest the rice. All interested students will be welcome to join this traditional faculty event.
Revised/translated by: Jarinda Boonjan
Original (Thai) version by: Plern Wichaiwong
English revised by: James K. Powell II
Photos by: Plern Wichaiwong
More :
link 1