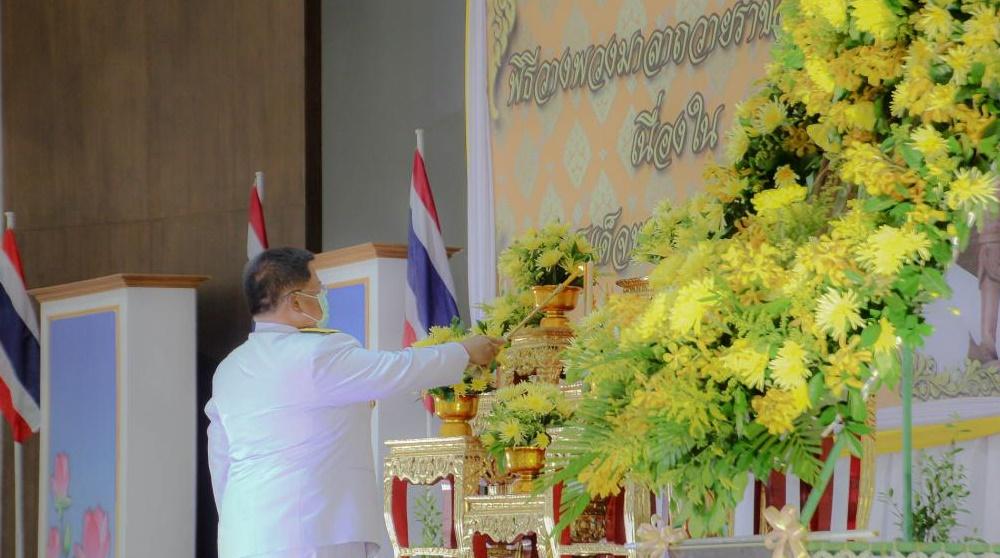 ---
Patcharin Jongjai 2020/07/11 , ( 352 views)
---
On 11 July 2020, Ubon Ratchathani Province hosted a royal event on King Narai the Great Memorial Day. The event was to mark the passing of King Narai the Great which took place on 11 July 1688. The event was held at Ubon Ratchathani Provincial Hall. Mr. Sarit Witoon, the Governor of Ubon Ratchathani Province, presided over the ceremony and led representatives from government organizations to show loyalty and gratitude to the noble King by performing a garland-laying ceremony and offering words of praise to King Narai the Great for the great contributions he provided to the country. On behalf of UBU, Mr. Amphol Panvong, Director of Educational Services Division, led UBU staff members to participate in the event.
King Narai the Great was the 27th king of the late Ayutthaya period and is one of the great kings in Thai history. His reign and royal duties immensely contributed to the development of the kingdom and created the kingdom's greatest era of prosperity militarily and in the areas ofliterature and diplomacy. King Narai the Great was on the throne for 32 years and passed away on 11 July 11 1688 at the age of 56. Therefore, King Narai the Great Memorial Day is annually held on 11 July.
UBU deeply admires the king's contributions and accomplishments and is grateful to participate in the honorable event.
Revised/translated by: Jarinda Boonjan
Original (Thai) version by: Therdphoom Thongin
English revised by: James K. Powell II
Photos by: Therdphoom Thongin
More :
link 1