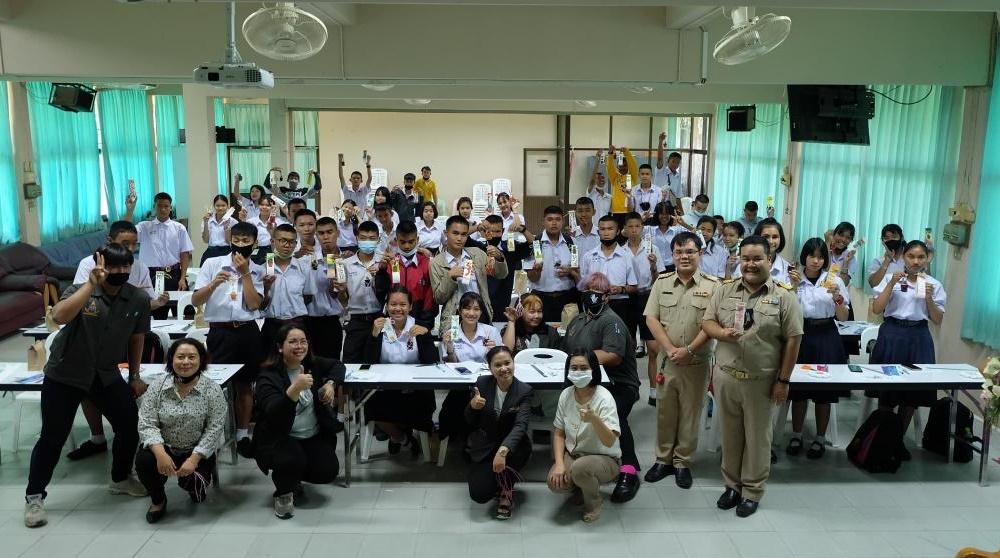 ---
Patcharin Jongjai 2020/08/24 , ( 410 views)
---
On 24 August 2020, the Faculty of Applied Arts and Architecture organized a training on product design and packaging using local materials. The training was held at Triamudom Suksa Pattanakarn School, Ubon Ratchathani Province from 09.00-12.00. The event is part of the 2020 UBU network schools' academic performance enhancement project, organized as a STEM (Science Technology Engineering and Mathematics) project.
Assistant Professor Dr. Kanya Jungvimutipan, Dean of the Faculty of Applied Arts and Architecture, presided over the training. Ms. Piyanan Karinrak and Ms. Siriporn Chatsuwan, lecturers from the Faculty of Applied Arts and Architecture, served as keynote speakers at the training. Moreover, faculty staff Ms. Aree Chansong and Mrs. Orawan Prayonghom served as assistants to the keynote speakers, aided by four faculty students who helped facilitate the practice sessions. The objectives of the activity were to publicize UBU's curriculum, provide academic services to the community, enhance the quality of UBU's graduates and promote packaging design skills.
UBU appreciates the support of Triamudom Suksa Pattanakarn School putting this program together and thanks all participants for their attendance and participation.
English version by: Boy Prathan
Original (Thai) version by: Therdphum thongin
English revised by: James K. Powell
Photos by: The Faculty of Applied Arts and Architecture
More :
link 1