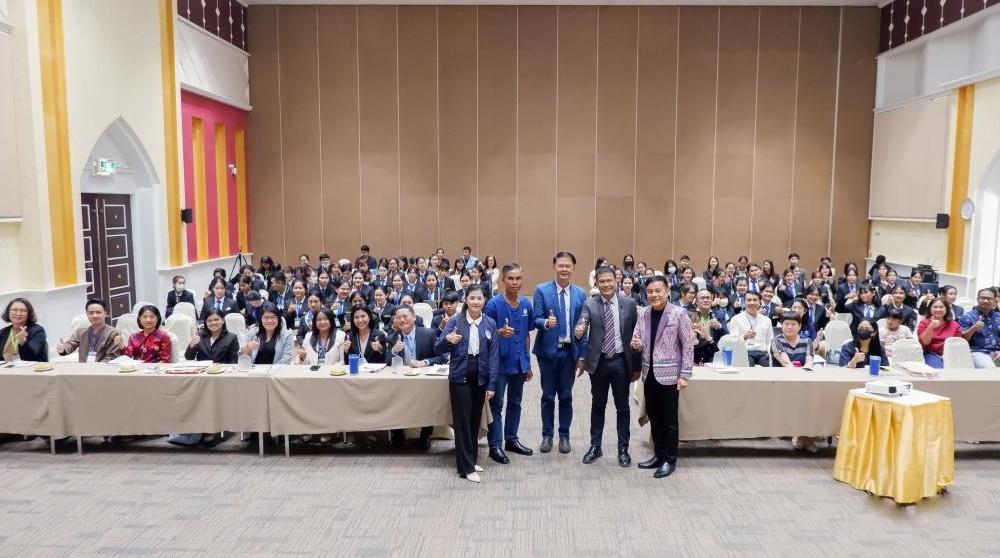 ---
Patcharin Jongjai 2020/10/10 , ( 545 views)
---
On the 10th of October, 2020, the Master of Arts Program in Tourism and Hospitality Innovation, Faculty of Liberal Arts, Ubon Ratchathani University, organized the 6th National Conference on Tourism with the theme: New Normal Tourism to Foundational Economy. Associate Professor Dr. Surasak Khamkhong, Dean of the Faculty of Liberal Arts presided over this conference and gave a welcome speech to the Thailand University Network partners who participated in this conference. The partners consisted of International College, Silpakorn University, Mahasarakham University, Rajamangala University of Technology Isan, Rajamangala University of Technology Srivijaya, (Songkhla campus), Rajamangala University of Technology Srivijaya, (Trang campus), Rajamangala University of Technology Lanna.
This conference seeks to develop Thai tourism and services with the changed environment due to the COVID-19 outbreak and provide opportunity for research exchanges which relate to recent social, cultural, environmental and political phenomena. Additionally, the program realized that research development had to go along with knowledge management leading to knowledge application to local, national, and international community development.
Also, this conference plays an important role for government and private university students, including researchers and lecturers, to present academic projects to the public. This conference also provides for cooperation among Thai universities to conduct tourism projects in the future.
Associate Professor Dr. Surasak Khamkhong emphasized that UBU was delighted to host this conference. All partners were involved with the application of basic research development and knowledge management both inside and outside the classroom. It is widely known that tourism is very important for the country's development in the areas of economic effect (income distribution) and the cultural exchange which includes the facilities and basic needs for living. Results from the many research projects will support further effective tourism development.
English version by: Kanjana Manomai
Original (Thai) version by: Therdphoom Thongin
English revised by: James K. Powell II
Photos by: Therdphoom Thongin
More :
link 1