Welcome from the Chairman of UBU Council
---

On behalf of the Council of Ubon Ratchathani University (UBU), I would like to welcome visitors to the university.
UBU is developing rapidly as a major institution in North-East Thailand and seeks to make a meaningful contribution to the country's growth by the production of quality graduates and the promotion of local wisdom.
The university plays a vital role in educational and community affairs in the Greater Mekong Sub-region (GMS) in an ever-changing global context.
To continue to fulfill this role, UBU works hard to develop and maintain high standards of teaching and learning, build its research profile, and establish a wide range of formal and informal contacts with international institutions.
I appreciate the opportunity to welcome you to our university.
Professor Chomchin Chantaraskul, PhD
Greetings from the President of UBU
---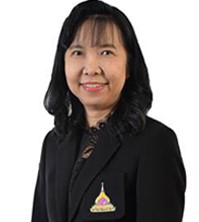 It is my pleasure to welcome you to Ubon Ratchathani University (UBU).
Since its foundation in 1990, UBU has rapidly grown. We have always been striving for academic excellence to help promote sustainable development of the country and the region, especially the southern part of Northeast Thailand, a region rich in culture, history, and potential development.
UBU has links to various overseas institutions via research, collaborative projects, and exchange programs. It plays a significant role in the development of the Greater Mekong Sub-region (GMS). UBU also proclaims as its goal to become a leading learning institution in ASEAN. The university is working hard to ensure its staff's and graduates' readiness for the ASEAN Community in 2015.
UBU offers an extensive range of undergraduate and post-graduate programs with strength in Thai and GMS-related issues and also in traditional academic areas. These programs take place on a campus that is a blend of pleasant surroundings and modern technology in a safe environment conductive to learning and living.
On behalf of the staff and students of UBU, I welcome you to our university.
Assistant Professor Chutinun Prasitpuriprecha, PhD